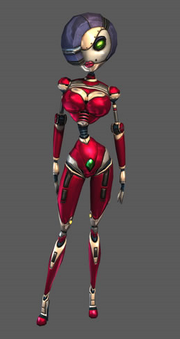 Bettu is the highest rated newscaster and most popular face in Scrapland. She is commonly seen in combats against the Bankers Clan and her races against the Civil Servant Clan.
Background
Edit
Her special ability allows her to generate an explosion which creates a shockwave that annihilates anyone around her.
Using this ability requires 100% of a battery.